Meet the FitFest Oxford team: Aliyah
Kate Stinchcombe-Gillies
news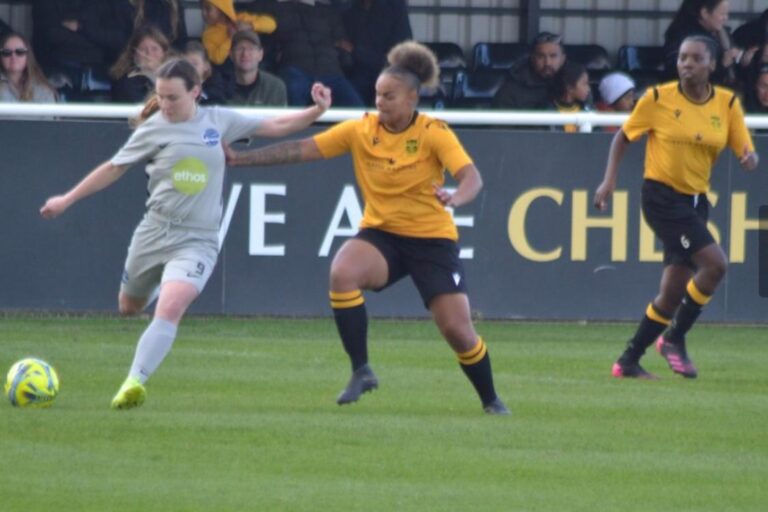 28
Jan 21
Meet Aliyah, our gym-loving, weight lifting powerhouse. She's also fairly nifty with a football, playing for London's Chestnut Ladies. This lady has serious sporting skills!
What is your first memory of sport?
My first memory of sport was when I was about 5 years old. Having active older brothers and sisters I didn't really have a choice to not get involved in sport!
But my first real memory of sport was watching Liverpool play and thinking I really want to play football when I am
older.
What are your favourite sports?
To be honest, I enjoy all types of sports, but my all-time favourites would be football and powerlifting.
How do you keep fit?
To keep fit on a regular basis I love to go to gym. Usually you'll find me there 6 out of 7 days of the week, following a powerlifting programme.
Around this I train twice a week for Cheshunt Ladies, with the match on Sundays.
Who inspires you to progress your sporting goals?
The female football legend Rachael Yankee inspired me as she's a fantastic role model to all generations of female football players. From a young age I looked up to her as a role model, which made me work hard to play football each week.
What do you love most about your job/working in sport?

Working in sport is a dream come true. Since being at school and then progressing to achieve first-class honours in sports teaching and coaching, I have been looking forward to landing a job like the one I have today.
Working alongside children motivates me as I love to encourage them to
enjoy school, sports, and to improve in their abilities each day. I also love helping young people to make the correct decisions in their youth so they can be successful in their future careers.
How have you stayed active during the pandemic?
To stay active during the pandemic I have been running, doing home workouts and walking daily. I also provide an online workout for my students on a Tuesday and Thursday to keep them fit and motivated during lockdown.
How long have you worked with Ignite and the FitFest team?
I am new to the team as I started in July 2020. However, for the past 6 months of being employed here, I have really developed and enjoyed my time in the organisation.
I can really see myself moving forward and bringing a lot to the company in the future.
How do you fit your own fitness regime around work and home?
On a typical day, I usually finish work and make my way straight to the gym. I use this as my own time to relax and regenerate after a hard working day.
I usually plan my week on a Sunday evening to see where I have free time to be able to complete my own fitness regime. My coach for powerlifting has also provided me with a scheduled programme to help with my time management.
Keep in touch with Team FitFest
You can keep tabs on Aliyah's latest fitness antics across the FitFestOxford social media profiles: Instagram – Facebook – Twitter. Come join the conversation, we'd love to see you there. 
If Aliyah inspires you to take up sport or try a new activity, like others have inspired her, join us at FitFestOxford 2021 to discover new fitness activities and polish your favourite workout moves. Tickets are on sale now: https://fitfestoxford.com/